DOWNLOAD
OPEN YOU HEARTS !
THE VOTING CARD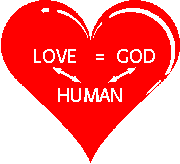 WE ARE VOTING FOR ONE CANDIDATE ONLY: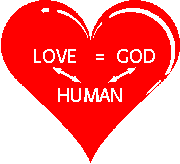 THE PRIME CREATOR OF ALL AND EVERYBODY,
THE HIGHEST ABSOLUTE LOVE, WISDOM,
GOOD AND INTELLIGENCE …
The Financial system, politics and earthly laws have already had enough space and time to prove they can improve human life … "Thanks" to them, we as a humankind
have experienced lots of wars, poverty and suffering … this system doesn't actually result in anything else …
Let's create a society where only LAWS OF LOVE are in effect, where LOVE is not merely an empty concept, but a beautiful realty without money and lust for power. Our future is in our hands. Let's use real POSITIVE thoughts, intentions, words and acts as THE BEST way to become better people and to attain REAL HAPPINESS.
Let's choose HARMONIOUS LIFE !!!
Is politics, army and papers, which are valued more than human life, necessary for this ???
We all are part of One Whole …
www.angels-heaven.org
January 2004. Message 1890.
SENSE WITH HEART !